As a bingo player you'll already be aware that the market is a crowded place with many 100's of bingo brands competing for customers. At this time the operators are utilising many different marketing channels to find new players with affiliate marketing being one of the fundamental forms of marketing used by most brands.
Bingo operators tend to like affiliate marketing because it can be a low cost way of generating a flow of traffic to their websites whilst being able to set the terms and conditions on which an affiliate is paid. Unlike TV advertising or traditional print, the operator will only pay when there is success, in this way affiliate marketing can be seen as low risk financially.
A bingo affiliate is a person or organisation that has entered into an agreement (by signing up to an affiliate program) with a bingo operator to send traffic to the operator's bingo site in return for a financial reward.
This financial reward can take a variety of forms, although generally with the exception of set, limited time sign up offers, the rewards are performance-based; we'll come to this in greater detail later.
Once signed up to an affiliate program, the affiliate will be able to access banners and a selection of marketing materials for use in promoting the brands associated with the program. Crucially, the affiliate will also be provided with tracking links. Tracking links are at the core of the affiliate system, these are the hyperlinks that the customer clicks on whilst at the affiliated property. As the name suggests, the customer is then tracked as they potentially sign up and become a depositing player at the bingo site.
A bingo affiliate will generally have access to a portal where they can log in to see certain performance-related stats such as the number of clicks, registrations and conversions (first-time deposits). This is also where the affiliate will come to see how much they're earning!
To become a successful bingo affiliate you're first going to need some sort of platform to promote your chosen bingo brands from. This platform could be a portal, a blog or even something as simple as a Facebook page, really all you need is somewhere you can post content that people can see.
The next step is to search through the plethora of bingo affiliate platforms out there. Whilst doing this you shouldn't only be looking at the financial rewards offered, but also looking at the websites you would be entering an agreement to promote. Don't promote websites which don't look quality, even if the rewards are high, gaining any traction from your visitors will likely be difficult.
Search for customer reviews of the websites you're considering affiliating with, a website that treats customers well will likely benefit from players loyalty which generally equates to a higher spend from that individual over a longer period of time.
In a crowded market, arguably the most important factors to consider when choosing a good potential brand for affiliation are:
-An exclusive welcome offer - if the operator can give you an offer that is different to what other affiliates are offering and different to the offer the player could get directly from the site, this could put you in a strong position
-A good loyalty program for players - this will make players you recruit more valuable in the long term
-A good selection of games and a decent player experience (including customer service) - this means trying the site for yourself. It sounds obvious but if these fundamentals aren't in place, it's going to be an uphill struggle making money from the brand.
Affiliate Terms and Conditions
When signing up for a program it's of vital importance to check through the terms and conditions that you'll be accepting. After all, an agreement is at the core of every affiliate relationship and a breach could lead to severe consequences such as withholding of commissions until the breach is fixed, or in egregious cases, the closure of your account and forfeiture of commissions.
There are a variety of ways in which you can opt to be rewarded as an affiliate and as alluded to above, you'll note how these are generally performance-based.
Which commission model you choose will depend on what you decide best suits your business, which in turn will depend on what you're able to negotiate. When it comes to negotiation, a lot will depend on what the operator believes you can offer. In all likelihood, you'll not have access to the best deals right away unless you're a well-established affiliate (in which case we doubt you'll be here reading this guide).
This is a payment option where you're paid a set sum of money for each new player you send who goes on to make a deposit. This sum can vary and will likely depend on what volumes you're going to be sending.
When negotiating your CPA you need to be mindful that operators may insist on certain amounts to be deposited before a CPA is 'triggered'. For instance, you may negotiate a CPA of £30 with a £30 cumulative trigger. This would mean that you won't get paid until a player deposit £30 or more.
You must ask about any triggers that are in place before you begin promoting a brand. As you may have guessed, if there are no triggers relating to player deposit requirements, you won't be able to expect a CPA to be as high as a deal where there is a trigger such as in the example above.
Revenue Share (percentage of player deposits)
Revenue share is commonplace in the industry and can be a good way forward. It means that you're going to benefit from a percentage share of the deposits that a player you send makes, as they play (usually over the lifetime of the player account).
Affiliate platforms generally advertise a tiered percentage rate, whereby you earn greater percentages as you refer more converting customers. However, there is usually some flexibility for well established, high performing affiliates.
Rev share is generally less predictable than CPA, where you may be able to predict  (with fair accuracy) your earnings month on month based on the flow of traffic you're sending (assuming you're sending a steady flow).
Rev-share is inherently less stable than CPA, however, this can work to both the benefit or to the detriment of the affiliate.  With rev share, you could find your positive commission balance wiped out entirely by a player who has enjoyed a good win, this could potentially leave you with no earnings for a given month irrespective of the amount of players you've sent.  If the program uses negative carryover, this negative balance could be carried forward month on month until the negative amount is extinguished.
On the flip side, if the players you send go on to make large amounts of deposits you could find your CPA is dwarfed by the earnings you would have made should you have chosen rev share at the deal-making stage.
As you make your journey as a bingo affiliate you'll experience both the above scenarios for yourself which will no doubt bring frustration and relief in fairly equal measure! The best route forward is the one that suits your business, although as a hint, it could be wise to select both rev share and CPA deals, which brings us neatly to the third most common arrangement: Hybrid.
Hybrid (a bit of rev share + CPA)
This option can be seen as the not quite brown bread but not quite white bread, bingo affiliate equivalent of Hovis's 'Best of Both' loaf. With a hybrid you'll be able to expect to receive both a CPA and a percentage rev share; clearly, both are going to be lower than if you were to take a purely CPA or Rev share deal - you can't truly have it both ways!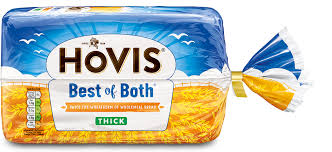 Hybrids are not something that every affiliate platform will offer, but they can be a good way to protect from the potential volatility of rev share, as your CPA portion will remain steady even if there is a negative net revenue generated by the players you send.
Whilst understanding the fundamentals of how an affiliate relationship works will serve you well, to have any success whatsoever your main focus will need to be developing the web property where you're generating the traffic. This is the difficult part and the point at which most affiliate either crash or fly, after all, you'll only be as successful as the quality of the traffic you can generate.
Finally, in the current bingo affiliate market it's more important than ever to check the accuracy of the information you publish about the brands you promote, failure to check accuracy could lead to fines from the authorities and will likely to lead the operator to suspend or close your account, you should also read into handling of data and the GDPR as well as the CAP Code on marketing gambling.